Ak Dan Gwang Chil to headline the WORLD of Siberia Festival!
Ak Dan Gwang Chil to headline the WORLD of Siberia Festival!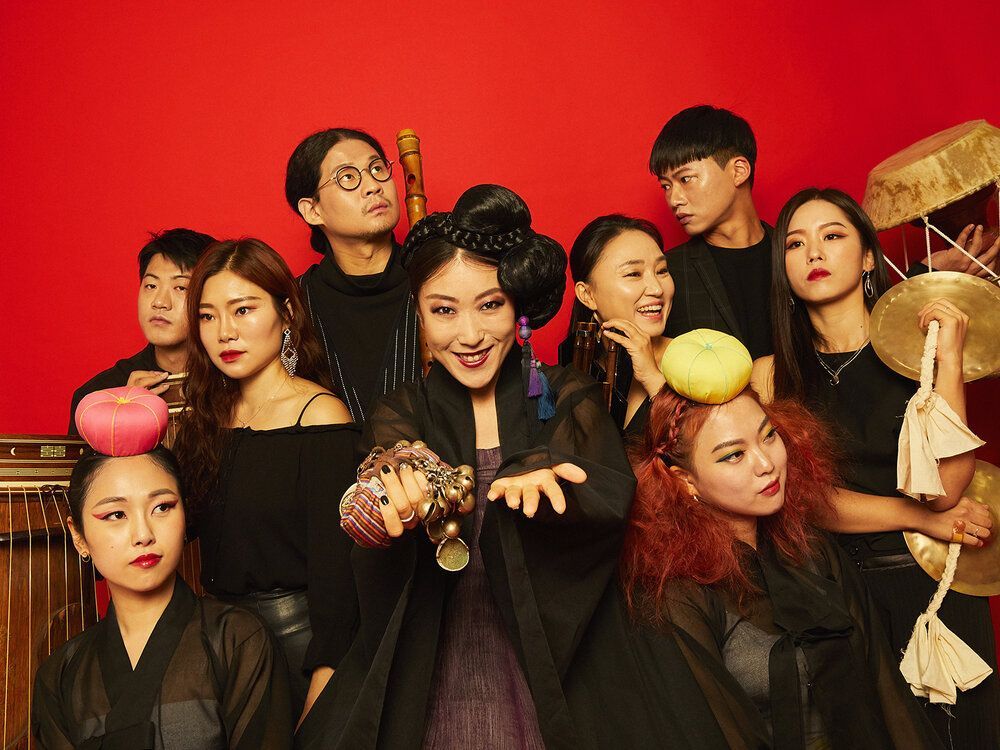 Ak Dan Gwang Chil (ADG7) is a band from South Korea, that draws inspiration from traditional, sacred, shamanistic ritual music. Their powerful, exciting performances energize listeners with spiritual power. ADG7 skillfully mixes ancient melodies and modern beats, and their music instantly captivates representatives of all cultures.

ADG7's creative work is rooted in the musical heritage of Hwanghae— one of the eight Korean provinces, where passed the border which divided Korea into two countries. Hwanghae's music traditions turned out to be unavailable for citizens of the Republic of Korea. Ak Dan Gwang Chil's goal is to recollect their musical culture.

"Hwanghae's music is a poem filled with sadness," say musicians. "It is intense as a fight for life. We want to resonate with people here and now. The road of life is hard and we want our music to be a shelter".
The band was formed in 2015 to participate in the 70th anniversary celebrations of Korean liberation from Japanese occupation. ADG7 features six musicians and three powerhouse female folk singers.

Members of the band strive to make Korean music a part of the cultural heritage of humanity.

Ak Dan Gwang Chil performed on festival stages in Russia, the USA, South America and Europe. They won a lot of awards, including the title Best Group at the 2018 KBS Korean Traditional Music Award, and Sori Frontier Award at the 2017 Jeongju International Sori Festival. ADGC has been selected as one of the WOMEX (World Music Expo) 2019 official showcase artists.

Ak Dan Gwang Chil's concert will be held in the village of Shushenskoye within the Cross Year of Russia and South Korea (2020-2021).
Get ready for the unforgettable performance!